Sponsors
SMX Paris : 12 et 13 juin 2018
Si vous avez des questions au sujet des options sponsoring, merci de contacter notre équipe commerciale.
Tél. : + 33 1 85 09 02 72, Mail : email hidden; JavaScript is required
---
Diamond Sponsor
Quand la recherche va beaucoup plus loin qu'une simple collection de liens.

Suite à de nombreux investissements sur Bing, la présence de Microsoft croit régulièrement en France. Un des facteurs clés est la compréhension profonde de ce qu'est le Search, car Microsoft ne propose pas seulement des liens vers des sites, mais intègre également la technologie de son moteur de recherche dans l'ensemble des services Microsoft. Par exemple, avec Cortana, l'assistant personnel digital, Bing fait partie intégrante de Windows 10 et démontre clairement comment le search s'adapte à l'évolution de nos besoins. D'autres sociétés technologiques utilisent également Bing. Par exemple, Amazon fait confiance au moteur de recherche de Microsoft dans ses tablettes Fire. Siri, l'assistant vocal d'Apple utilise des résultats de Bing, et Bing est également intégré dans les services de traduction de Twitter et Facebook. Avec Bing Ads, vous avez les insights, le contrôle et le support essentiel pour vous permettre d'atteindre vos clients et de réaliser vos objectifs commerciaux de façon optimale. Pour plus de détail, consultez www.bingads.fr
---
Platinium Sponsor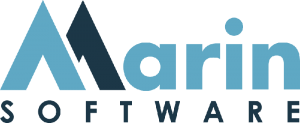 Marin Software Incorporated's (NYSE : MRIN) propose aux annonceurs et aux agences une plate-forme SaaS ouverte et facilement intégrable permettant de mesurer, de gérer et d'optimiser plusieurs milliards d'euros d'investissements publicitaires par an. Grâce à cette solution, leader du marché pour la publicité sur le Search, le Display et le Social, Marin Software aide les spécialistes du marketing digital à améliorer leurs performances financières, à gagner du temps et à prendre de meilleures décisions. La technologie Marin propulse la publicité dans plus de 160 pays dans le monde.Une approche unique de la réussite client - Marin met au service de ses clients une équipe d'experts dont le rôle est de garantir l'adoption de la plate-forme Marin Software et son succès durable. Nos professionnels de service client (« Customer Success ») ont une expérience de terrain en gestion de campagnes de publicité digitale à grande échelle. Leurs conseils vont bien au-delà du simple support technique.
Pour en savoir plus sur Marin Software, visitez www.marinsoftware.fr.
---
Sponsors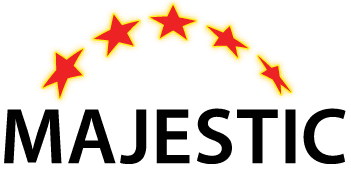 Majestic (formerly Majestic SEO) has the largest and freshest backlink index – and backlinks DO matter, which means no other link database can give you the same amount of trusted data to identify market trends within your industry.
Recognised by her Majesty the Queen for Enterprise in the International Trade category, Majestic won the highest honour a British company could achieve in 2017. With a track record of delivering reliable data over the last 10 years, the Majestic Flow Metrics of Trust Flow, Citation Flow and Topical Trust Flow, allow you at the touch of your fingertips to see the online relationships that are having an impact on your Search Engine ranking.
---

Ryte est une société de logiciel B2B basée à Munich. Ryte offre une plateforme pour le suivi, l'analyse et l'optimisation des actifs numériques. À l'aide de ses trois modules Website Success, Search Success et Content Success, le logiciel vise à amener les utilisateurs à exploiter leur activité numérique et à améliorer leur performance globale. Des sociétés de e-commerce telles que Sixt, Flixbus ou mybestbrands, des agences comme Elephate, Builtvisible et iProspect, ainsi que de grandes entreprises comme Disney placent leur confiance dans la technologie et la force d'innovation de Ryte. Au cours de l'année 2016, Ryte a réalisé un chiffre d'affaires de 3,1 millions d'euros et emploie actuellement 62 personnes.
---