La conférence mondiale Search Marketing Expo revient à Paris les 13 et 14 mars 2023
PROFITEZ DU TARIF EARLY BIRD :
Economisez 200 € sur votre Pass 2 jours
avant le 31 Janvier
Inscrivez-vous dès aujourd'hui à cette 12ème édition du SMX Paris.
Le SMX Paris c'est :
2 jours de conférence
2 cycles en parallèle
+ de 50 speakers français et internationaux
+ 20 sessions SEO, SEA et Social media
Le SMX s´adresse à :
Des experts du Search Marketing en entreprise
Des professionnels SEO/SMO/SEA en agence
Des responsables et directeurs marketing qui souhaitent mieux piloter leurs prestataires
Des webmasters et administrateurs de sites qui veulent apprendre à référencer eux-mêmes leur site de façon efficace et durable.
Découvrez les dernières évolutions, les best practices et créez votre réseau au SMX Paris 2023.
Retour sur le SMX 2022.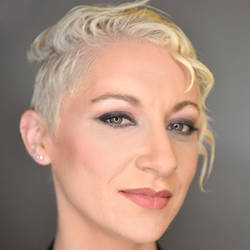 Lily Ray
Senior Director, SEO & Head of Organic Research

Pour sa 11ème édition, le SMX Paris est fier d'accueillir pour une keynote exceptionnelle Lily Ray, Director of SEO & Head of Organic Research at Amsive Digital aux Etats-Unis où elle mène des recherches approfondies sur les derniers développements de référencement. A Paris, Lily Ray nous présentera les principales mises à jour des algorithmes lancés par Google en 2021 et début 2022, les impacts de ces mises à jour, et les meilleures stratégies de référencement à mettre en place pour obtenir les meilleures performances en 2022
Pour cette 11ème édition, nous sommes heureux d'accueillir également en keynote speaker Frederick Vallaeys. Dans cette keynote, vous découvrirez comment faire pour différencier vos campagnes de toutes les autres dans un univers où le mécanisme d'automatisation dans le SEA s'est inscrit dans la durée. Google déploie de nouvelles fonctionnalités automatisées, comme les campagnes Performance Max, Responsive Search Ads et Smart Bidding en Search, Ciblage optimisé en Display et YouTube et bien d'autres encore. Votre rôle consiste donc aujourd'hui à savoir quels automatismes combiner, quels paramètres avancés utiliser et comment tester plus efficacement. Après cette session, vous saurez reprendre le contrôle, optimiser et différencier vos campagnes de toutes les autres.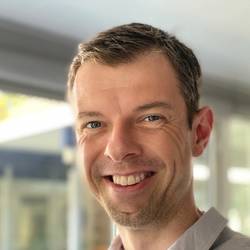 Frederick Vallaeys
Co-Founder and CEO

Pour suivre l'actualité du SMX : #smxparis
---
SEMY AWARDS :
Découvrez les lauréats 2022
Comité de pilotage 2022
---
D'année en année, la réputation du SMX Paris s'accroit et avec elle son nombre de participants et sa réussite. Pour l'édition 2022, 183 entreprises représentées par 256 professionnels du Search. La qualité des speakers, l'actualité des sujets traités dans les conférences et le mélange entre les profils de « marketeurs » et « techniciens » ont permis une émulation véritable et la réussite de l'événement.
Pour découvrir les photos des précédentes éditions, c'est ici
« Organisation et interventions au top ! »
« Le SMX est une merveilleuse opportunité de découvrir les différentes aspects du Search Marketing, se mettre à niveau, rencontrer les meilleurs professionnels du marché et se constituer un réseau de contacts inestimable. »
« Un vrai plaisir ! »
« Le SMX est pour moi le rendez-vous SEO & SEM de l'année pour les professionnels confirmés. J'apprécie la variété des sujets abordés. »
« Une conférence avec un grand potentiel »
« Très bien, intéressant et vivant »
SMX Paris fait partie de la conférence mondiale itinérante Search Marketing Expo créée par Third Door Media, la maison mère et éditeur de Marketing Land et Search Engine Land, publications leaders de l'industrie, fondées par Danny Sullivan et Chris Sherman.

"Search is a "desirecast", an ideal advertising medium where consumers tell advertisers exactly what they want. All advertisers need to do is tune-in to this desirecast" – Danny Sullivan.
---