La conférence Search Marketing de l'année est de retour !
SMX Paris se tiendra à Paris pour la 8ème année consécutive les 1er et 2 juin 2017.
Le SMX Paris c'est :
2 jours de conférence
3 cycles en parallèle
+ de 50 speakers français et internationaux
+ 30 sessions SEO, SEA et SMO
+ 300 participants
Découvrez les dernières évolutions, les best practices et créez votre réseau au SMX Paris 2017.
Cette année, nous avons le plaisir d'accueillir Eric Enge en keynote speaker. Référenceur reconnu aux USA, fondateur de l'agence de Digital Marketing Stone Temple, il a remporté un bon nombre de récompenses ces dernières années : US Search Awards et Landy Awards.
Il publie régulièrement dans l'indispensable livre «The Art of SEO » auquel a également contribué Rand Fishkin et fait assurément partie de ses influenceurs les plus respectés du domaine.
C'est donc l'un des plus grands références qui viendra partager avec tous les participants du SMX Paris sa vision du SEO de demain et ses enjeux.
Pour suivre l'actualité du SMX : #smxparis
Le SMX s´adresse à :
Des experts du Search Marketing en entreprise
Des professionnels SEO/SMO/SEA en agence
Des responsables et directeurs marketing qui souhaitent mieux piloter leurs prestataires
Des webmasters et administrateurs de sites qui veulent apprendre à référencer eux-mêmes leur site de façon efficace et durable.
D'année en année, la réputation du SMX Paris s'accroit et avec elle son nombre de participants et sa réussite. Pour l'édition 2016, 163 entreprises représentées par 344 professionnels du Search. La qualité des speakers, l'actualité des sujets traités dans les conférences et le mélange entre les profils de « marketeurs » et « techniciens » ont permis une émulation véritable et la réussite de l'événement.
---
Comité de pilotage 2017
Membres du Comité consultatif :
---
Pour découvrir les photos du SMX Paris 2016, c'est ici
« Organisation et interventions au top ! »
« Le SMX est une merveilleuse opportunité de découvrir les différentes aspects du Search Marketing, se mettre à niveau, rencontrer les meilleurs professionnels du marché et se constituer un réseau de contacts inestimable. »
« Un vrai plaisir ! »
« Le SMX est pour moi le rendez-vous SEO & SEM de l'année pour les professionnels confirmés. J'apprécie la variété des sujets abordés. »
« Une conférence avec un grand potentiel »
« Très bien, intéressant et vivant »
SMX Paris fait partie de la conférence mondiale itinérante Search Marketing Expo créée par Third Door Media, la maison mère et éditeur de Marketing Land et Search Engine Land, publications leaders de l'industrie, fondées par Danny Sullivan et Chris Sherman.

Chris Sherman est l'un des experts les plus renommés en matière de moteurs de recherche. Depuis plus de dix ans, il analyse et influence les développements du Search Marketing. Rédacteur exécutif d'un des sites web les plus influents en matière de Search Marketing, « Search Engine Land », il a également publié au cours des dernières années de nombreux livres au sujet des technologies de Search Marketing (Google Power: Unleash the full power of Google).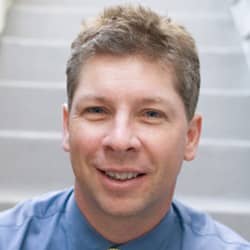 Danny Sullivan est le rédacteur en chef du site « Search Engine Land ». Depuis plus de dix ans, il s´occupe du Search Marketing, et est l'une des personnes les plus reconnues dans la matière. Il organise des évènements dans le monde entier sur la recherche en Search Marketing.
"Search is a "desirecast", an ideal advertising medium where consumers tell advertisers exactly what they want. All advertisers need to do is tune-in to this desirecast" – Danny Sullivan.
---