Sponsors
SMX Paris : 18 et 19 novembre 2019
Si vous avez des questions au sujet des options sponsoring, merci de contacter notre équipe commerciale.
Tél. : + 33 1 85 09 02 72, Mail : sponsor@marevcom.fr
---
Gold Sponsors

Le netlinking c'est quoi ? C'est le paramètre qui vous permettra d'augmenter la visibilité de votre site sur internet grâce à ce que l'on appelle le « référencement naturel »…
Netlinking.fr c'est qui ? Des spécialistes du référencement naturel et de la sémantique, tout un avoir concentré et matérialisé sur une plateforme d'achat de liens spécialisée sur le netlinking thématique. Un catalogue de plus de 4000 sites, mêlé d'un algorithme de rapprochement sémantique inédit, en bref un outil ludique, performant et pertinent vous permettant de vous créer des liens qui ont du sens sur les moteurs de recherche.
Votre site web passe inaperçu ? Il n'est pas encore assez bien classé à votre goût dans les résultats des recherches internet ? Donnez une nouvelle impulsion à votre référencement avec notre interface et suivez-en l'évolution positive en direct.
Prix fixes, richesse du catalogue, campagnes personnalisées, résultats visibles, production rapide et qualité des liens : Netlinking.fr c'est l'outil qui simplifie la vie des professionnels du marketing digital et du référencement !
---

DataFeedWatch - The Feed Marketing Tool that Drives results.We help brands, retailers, and search agencies get in control of their product data and achieve their retail potential with our one-stop feed marketing solution. We provide online retailers with everything they need to sell on over 1,000 global shopping channels: feed marketing optimization, automated order management, marketplace selling, managed services, create search & shopping campaigns, and advanced product intelligence.Best Support and Expert Advice included every step of the way.
---
Silver Sponsors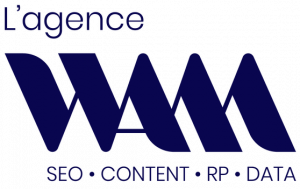 WAM-Référencement accompagne les grands groupes, les TPE et les PME dans leur stratégie de visibilité sur les moteurs de recherche. Dans ce but, l'agence s'appuie sur 3 pôles - SEO, Brand Content et Relations Presse - pour porter la marque au devant de ses publics. Cette approche intégrée permet à l'agence d'appliquer toute son expertise de visibilité sur les problématiques exposées par les marques.
---

Anciennement appelé Analytics SEO, Authoritas est un acteur majeur de solutions logicielles d'analyses de données, afin de vous accompagner dans l'amélioration de votre positionnement sur les moteurs de recherche et piloter votre stratégie digitale.
4 solutions sont proposées :
la plateforme SEO "tout en un" : audit instantané, recherche et optimisation de mots-clés , calcul part de voix, étude concurrentielle, crawl (analyse technique et contenu), analyse des backlinks(données Majestic et outil de reporting (marque blanche disponible).
la MarketShare : véritable Big Data solution, elle vous permet de découvrir les mots-clés de votre marché à fort potentiel d'augmentation de trafic
API de suivi de positionnement :décompose les résultats search et couvre à peu près toutes les fonctionnalités search que Google a introduite ces dernières années.
La plateforme Linkdex : récente acquisition d'Authoritas, elle permet de compléter la plateforme Authoritas en intégrant un module spécial Outreach (découverte d'influenceurs) et la création de tableaux de bord personnalisés.
De plus, Authoritas fête ses 10 ans cette année, de nombreuses offres seront disponibles pour célébrer cet évènement.
---