Programme
---
Voir toutes les descriptions de sessions
Jour 1 - mardi 12 juin 2018
Descriptions de sessions Jour 1
SEO
What You Really Need To Know About JavaScript & SEO
The crawling, indexing, and ranking of webpages that rely heavily on JavaScript is a hot topic in the SEO industry at the moment. There are lots of people testing how search engines handle JavaScript, as well as opinion pieces and perspectives from outside of the SEO echo chamber. Google's own official documentation also sheds some light on the matter, but doesn't address specific problems. So what should today's SEOs know about JavaScript and search engines? In this talk, Barry Adams will highlight the most important experiments, show exactly how search engines work with JavaScript, and highlight what you need to know to implement the best solutions.
Intervenant:
SEA, Social Media
​Mieux piloter votre campagne de SEA pendant vos campagnes média TV​
SEO
Comment Google crawle Internet et qu'est ce que cela implique pour toutes stratégies SEO ?
SEA, Social Media
Comment profiter de Google Shopping en 2018 – Quel impact ?
Bing ads
SEO
Aligner stratégie SEO et stratégie marketing globale
SEA, Social Media
Facebook x Google - L'alliance au-delà de la concurrence pour répondre aux enjeux des marques
Bing ads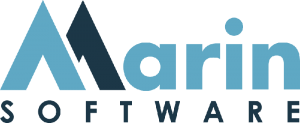 TBA
SEO
Intelligence artificielle : les outils utils au SEO
SEA, Social Media
Comment optimiser votre visibilité en développant des synergies SEO/SEA gagnantes ?​
Le sujet de Synergie SEO/SEA est exprimé souvent par les responsables de sites, mais rarement traité, car complexe et nécessitant de manipuler plusieurs sources de données sur des grandes volumétries de données. De plus, avec l'augmentation de la présence de résultats enrichis, le taux de clic sur les résultats naturels des sites est fortement impacté. Cela est encore plus vrai dans certain secteur d'activité avec les « Answer box » et les postions 0 ou Google présente, sur une zone importe de la première page (météo, la finance, les définitions, paroles des chansons) une réponse à la recherche. On parle d'ailleurs de l'évolution de Google passant d'un « moteur de recherche » à un « moteur de réponse ».
Tous responsables de site se posent des questions sur cette double visibilité SEO/SEA et la présence des résultats enrichis de Google :
Comment identifier que mon taux de clic (CTR) SEO est au niveau attendu et comment l'améliorer ?
Comment identifier la visibilité SEO/SEA sur les expressions de recherche où se positionne le site et où il ne se positionne pas?
Avec le not provided, comment rattacher un mot clé à une vente ?
Nous présenterons ainsi des méthodes avec les outils pour être capables de répondre à toutes ses questions
Bing ads
SEA, Social Media
Google Data Studio : Mes rapports passent au niveau supérieur
Bing ads
Fin de la première journée de conférence
Cérémonie des Semy Awards
---
Jour 2 - mercredi 13 juin 2018
Descriptions de sessions Jour 2
Intelligent Search and Intelligent Assistants : Exploring the AI-Era of Search
Search is metamorphosing. In this AI era, search engines are no longer about waiting for people to tell them what they need. Rather, it's moving to where search can start to predict what you need, via intelligent assistants and conversational inputs.
In this keynote, Purna will share insights into how AI is changing how we behave as consumers and what we need to do as marketers to adapt. Attend this session to get a practical guide on what search marketers need to do in order to prepare.
Intervenant:
SEO
Pénalité Google : pourquoi et comment les éviter ?
Seeing competitors spam Google and get away with it? Been penalized by Google? Wishing to avoid a manual penalties? Join former senior Google employee Kaspar Szymanski to learn all about how penalties work. Walk away understanding why penalties are issued, how to recover from them, how to prevent them from happening. And how to submit spam reports Google can take action on. Having penalized countless offending websites during his tenure at Google Kaspar is the world's leading expert on the topic of Google penalties. Join the session, before your competitors do!
Key Takeaways:
- Why are Google penalties applied
- How to recover from Google penalties
- How to avoid Google penalties
- How to actionable submit spam reports
Intervenant:
SEA, Social Media
Comment avoir une vraie stratégie sur Instagram ?
SEA, Social Media
Construire son identité de marque sur Snapchat
Snapchat, c'est 12 millions d'utilisateurs actifs en France avec une cible majoritairement jeune. C'est aussi un réseau social différent avec une utilisation, des fonctionnalités et un état d'esprit spécifiques qu'il faut savoir intégrer. Entre préjugés, inquiétudes méconnaissance et nécessaire adaptation, les marques françaises peinent encore à l'investir. A l'aide d'exemple concrets dans différents domaines et avec le retour d'expérience de Michel et Augustin, nous verrons comment construire son identité de marque sur Snapchat, une plateforme où la créativité est reine.
Intervenant:
Session de Certification QASEO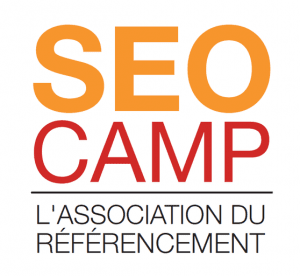 Un certain nombre de professionnels (salariés à la recherche d'emploi, indépendants, webmasters) éprouvent des difficultés à justifier leur expertise en SEO. Certains employeurs éprouvent également des difficultés à identifier les personnes compétentes sur le marché de l'emploi. En l'absence de personnes sur le marché disposant d'un diplôme prouvant leur compétence de référenceur, la qualification QASEO a pour ambition de répondre à cette attente de validation des connaissances acquises et de l'expérience des professionnels du référencement.
SEO
Dernières évolutions de "SERP" Google : opportunité ou menace pour les marques ?
Plus qu'un moteur de recherche, Google est désormais un moteur de réponses. Son assistant dialogue avec chaque internaute. La conséquence directe et visible de ce changement est l'évolution spectaculaire de la physionomie des réponses de Google : Knowledge Graph, Live Results, Carrousels, featured Snippets & PAA, Videos, Local Results, Custom
Portals, Zero-Result ,... Google est il en train de sortir les marques du jeu, ou au contraire, cela leur ouvre t'il de nouvelles
opportunités. Comment appréhender ces changements ?
SEA, Social Media
Dynamic search Ads : la puissance de l'automatisation au service de l'humain
Comment appréhender l'outil de Google dans une stratégie ROISTE. L'utilisation de DSA dans les campagnes de search est une composante à prendre en considération car elle est source d'informations et permet de maximiser la visibilité des annonceurs sur des requêtes longues traines. Nous aborderons la mise en place et les actions prises sur ce type de campagnes pour que les campagnes/adgroups DSA puissent servir la croissance des annonceurs sur les moteurs de recherches tout en facilitant le travail des accounts managers.
Intervenant:
SEO
Webperf et SEO : les Mythes et la Réalité
Avoir un site rapide n'est plus une simple option, que ce soit pour vos utilisateurs ou pour les crawlers. Depuis 2010, la vitesse d'un site est prise en compte par Google et en juillet la vitesse sur mobile sera un facteur de classement officiel (Google Speed Update). Mais dans quelle mesure ? Concrètement, est-ce que gagner une seconde de temps de chargement fait gagner des positions ? Quelles sont les optimisations webperf qui marchent le mieux ? Y'a t il des optimisations contre-productives ? Faut il optimiser spécifiquement pour les robots ? Combien de pages Google peut crawler en 24h ? Au travers de cas concrets vus chez Fasterize et du témoignage de RueDuCommerce, nous essaierons de faire le point sur les mythes et les réalités de l'impact de la webperf sur le SEO en 2018 !
Intervenant:
SEA, Social Media
SEA International
SEO
IA, Chatbots… Future of Search
SEA, Social Media
Optimisation de la conversion
* Programme prévisionnel. Il est susceptible encore d'évoluer.
**
La session se déroulera entièrement, ou en partie, en anglais.