Comité de pilotage
SMX Paris : 18 et 19 novembre 2019
---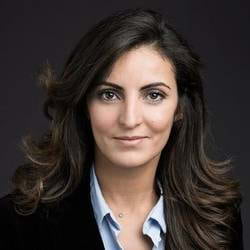 Lydia Arzour
CMO
Ubefone & ZUPdeCO
Après une licence en Marketing et Sociologie à l'université de Brighton, Lydia profite de l'explosion de la bulle internet pour se lancer dans la vie active. En 2001, elle intègre l'une des toutes premières start up spécialisée en référencement naturel (SEO). Depuis 18 ans maintenant elle intervient dans le domaine du Search Engine Marketing SEO/SEA en tant que Consultante, directrice de pôle et Conférencière.
Aujourd'hui, elle est Fondatrice du programme Digital Glow Up pour Accompagner les femmes à entreprendre dans l'univers de la beauté.
Information about Lydia Arzour's session will follow soon.

Julien Babin
Conseil en Stratégie Digitale
Après avoir piloté les stratégies d'acquisition en Europe pour Amazon puis Meetic, Julien co-fonde l'agence digitale Keyade en 2006 acquise par GroupM en 2014 qu'il rejoint en tant que Directeur du Développement de l'entité digitale Connect. Il quitte GroupM en juin 2016 pour revenir à l'entrepreneuriat et accompagne des annonceurs dans leurs stratégies de développement et d'acquisition digitale.
Information about Julien Babin's session will follow soon.
Professionnelle du digital et spécialiste SEO depuis 1999, Virginie a accompagné plusieurs groupes média dans leur mutation numérique (Prisma Media, Le Figaro, Radio France) avant de fonder à l'été 2014 sa propre agence, largow, avec laquelle elle accompagne des marques, des sites e-commerce, bancaire, voyage, services et des médias dans le déploiement de leur stratégie digitale. Ses domaines d'expertise : stratégie numérique, distribution de contenu, mobile, Social Media, SEO, podcast et assistants vocaux.
Virginie Clève is speaker of the following session:
Virginie Clève is moderator of the following sessions:
Après avoir exercé dans de nombreux médias en tant que journaliste, Virgile Juhan s'est spécialisé dans le SEO au Journal du Net (Groupe Figaro - CCM Benchmark), entre 2010 et 2017. Il est désormais consultant SEO au sein de l'agence Résonéo.
Information about Virgile Juhan's session will follow soon.
Depuis 19 ans dans le webmarketing, Aurélie a d'abord accompagné des annonceurs grands comptes sur leur stratégie SEO-SEM. Puis a passé 10 ans chez aufeminin en tant Responsable Acquisition Audience où elle a contribuer à la croissance des audiences organiques et payantes des sites web et des communautés sur les réseaux sociaux. Aujourd'hui, Aurélie accompagne les entreprises à développer leur activité sur Instagram via des formations et des missions d'audit, consulting et coaching.
Aurélie Moulin is speaker of the following session:
Après 15 ans d'expérience marketing/vente au sein d'une multinationale américaine, Sylvain Richard, dirigeant fondateur de l'agence web AxeNet, se passionne pour la visibilité sur les moteurs de recherche en 1998.  D'un regroupement de talents indépendants créé en 2001, AxeNet devient en 2004 une entreprise qui depuis guide ses clients dans le cadre de leur présence web. Si la conception de sites professionnels reste l'activité majeure de l'agence, celle-ci s'accompagne quasi systématiquement de prestations SEO. La prise en compte des objectifs stratégiques de positionnement et visibilité étant toujours l'axe principal autour duquel va s'articuler le projet du client. Sylvain Richard publie chaque semaine ses réflexions et conseils webmarketing ou référencement sur le
Blog SEO
de l'agence AxeNet.
Sylvain Richard is moderator of the following session: